Wishing her the best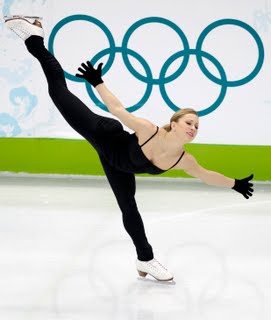 I am not following the Winter Olympics that much, but this story breaks my heart.
I think her mother would have liked her to compete ....
so we can only wish her the best. May her mother's love guide her.
In this AP photo, ladies figure skater Joannie Rochette of Canada practices on the ice at the Vancouver 2010 Olympics in Vancouver, British Columbia, Monday, Feb. 22. According to AP, Rochette still plans to skate in the short program tonight (Feb. 23). Her mother, Therese Rochette, 55, had a massive heart attack after arriving in Vancouver on Saturday and was pronounced dead at a hospital in Vancouver, said David Baden, Rochette's agent. Rochette's father, Normand, broke the news to his daughter at the Olympic village early Sunday. The women's event begins today (Feb. 23) with the short program.
Labels: Canada, figure skating, Joannie Rochette