Who knew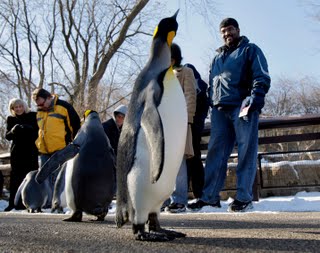 It seems that today (Jan. 20) is National Penguin Awareness Day (according to a Google search).
So, celebrate some of the cutest creatures on Earth.
In this AP photo, penguins stroll outside to the delight of visitors to the Saint Louis Zoo Jan. 10, in St. Louis. Keepers walk with the penguins each Sunday in the winter when the temperature outside is below 50 degrees, according to AP.
Labels: penguin awareness day, penguins